Contact me:  ssugerman@comcast.net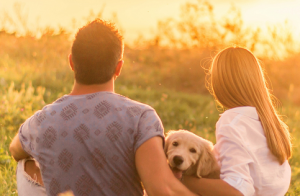 I believe that what is occurring in your relationships, work place, community, etc. has a great effect on your emotional well-being. Consequently, as we work together I will want to look at how these aspects of your life are affecting you. Also, I may want to meet with family members or significant others together with you. Often I can be most effective using therapeutic counseling if I can work with all people involved in a given situation. Sometimes it's not clear at first how some family members may be involved in a given problem. Meeting together will shed light on how each person is affected by the problem and how each person can help resolve it.
As part of the societal context mentioned above, I am very aware of how gender, race and economic status affect our lives. I will bring this perspective into therapy and will encourage you to look at these issues as well.
I focus on solutions to problems. In our first meeting(s) I will ask you to detail the nature of the problem, and will work with you establish goals for the therapeutic counseling. In subsequent sessions we will focus on solutions to the problem. I usually assign homework between sessions, and hope that clients complete the assignments. My goal is to help you to solve the problem as quickly as possible and get you out of therapy! I believe that therapy does not necessarily need to last months or years. In many cases problems can be identified and solved in a matter of weeks. Other situations require longer work. When we have solved your problem(s), I will encourage you to take a rest from therapy until another issue arises that you would like to work on. Therapy does not need to be a full-time, lifelong endeavor! I will do my best to help you discover the tools you already have to solve your own problems. I hope you will do your best as well by being open, willing to share information and feelings, completing homework, and letting me know how and if our work together is helping. There may be times when I believe that I am not the right therapist, and will refer you to someone else.