Contact me:  ssugerman@comcast.net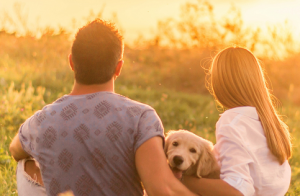 Insurance
I do not take any insurance.  Clients pay me directly.  Clients may choose to deal directly with their insurance companies and should check with their company first to determine if therapy with me is covered.
Fees and sessions
The fee for therapy sessions is $130, and the fee for Executive Coaching is discussed when coaching is contracted. Payment is expected at each session unless other arrangements are made ahead of time. Sessions generally last 50 minutes and are scheduled each week. However, I am very flexible about scheduling longer sessions more or less frequently depending on your needs, and on how we can be most effective as a team. If you must cancel a session, please do so at least 24 hours in advance. You will be financially responsible for sessions canceled less than 24 hours in advance. Pro bono clients will be charged my full fee for sessions that are missed or canceled less than 24 hours in advance. You are responsible for your bill and for recovering insurance reimbursement. I will be happy to provide you with statements to send to your insurance company.
Availability: I am generally not available after business hours and on weekends, although messages can be left for me at any time. I check my messages frequently during business hours. If you need immediate assistance you can contact appropriate emergency services listed in the phone book, or call 911. When I am out of town, the names and numbers of colleagues who will be available to help you will be on my phone message. If you feel the need for a therapist with non-business hour availability, I can refer you to one.
Disclosure information
This disclosure statement will describe to you my qualifications as a therapist, grievance information, client rights, my therapeutic orientation, issues of confidentiality, and fees. Please feel free to ask any questions or to bring up any concerns you may have about me and our work together.
Qualifications: I received a Masters degree in Social Work from Washington University in St. Louis in 1989. While pursuing this degree, and until 1994, I worked in the field of Student Affairs at the college level where I worked closely with students to enhance their intellectual and personal development. Wanting to help people in a more direct and powerful way, in 1994 I decided to pursue a degree in Marriage and Family Therapy (MFT). I graduated in 1996 from the MFT program at Colorado State University where I received thorough academic and clinical training. I have Level II training in EMDR, and I attained my Marriage and Family Therapy license in 2001. I attend professional conferences and avidly read the current literature regarding the therapy process to improve my skills.
I am not qualified to prescribe medication, however I consult with a psychiatrist when I believe medication might be helpful. I am attentive to the physical ailments of my clients and how those ailments interact with emotional well-being, and at times may make referrals to physicians and/or specialists. I also consult with physicians when necessary to provide collaborative care.
Grievances and Other Concerns: The Colorado Department of Regulatory Agencies has the general responsibility of regulating the practice of licensed marriage and family therapists. The Agency within the Department that has responsibility specifically for licensed and unlicensed psychotherapists is the State Grievance Board. Their number is (303) 894-7766, their address is: State Grievance Board, 1560 Broadway, Ste. 1340, Denver, CO. 80202. Please feel free to contact them about concerns you may have. I hope you will feel free to talk with me as well about any concerns you may have.
Client Rights and Important Information: You are entitled to receive information from me about my methods of therapy, the techniques I use, the duration of your therapy (if I can determine it), and my fee structure. Please ask if you would like to receive this information.
You can seek a second opinion from another therapist or terminate therapy at any time.
In a professional relationship (such as ours), sexual intimacy between a therapist and a client is never appropriate. If sexual intimacy occurs, it should be reported to the State Grievance Board.
Confidentiality: Generally speaking information provided by and to you during therapy sessions is legally confidential between you, me, and my supervision group. If information is legally confidential, a therapist cannot be forced to disclose the information without the client's consent. There are some exceptions, however. These exceptions include instances where I believe that someone involved in the therapy is in danger of harm to themselves or to someone else, or where I suspect child abuse or children witnessing abuse. Another exception is when I or my records are subpoenaed by the courts. I do not guarantee confidentiality among persons involved in our therapy process, but I will use professional discretion where this is concerned. I can provide you with a complete copy of the Health Insurance Portability and Accountability Act.