Contact me: ssugerman@comcast.net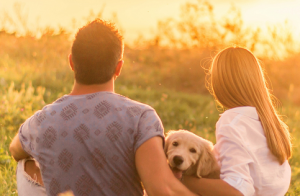 Are you having a difficult time getting through the loss of a pet?
The loss of a beloved pet can result in profound grief and sadness. The more attached we are to our pet, the deeper our grief. Unfortunately, people who have never felt a deep attachment to a pet may not understand how painful it can be to those who have felt such an attachment, and may make insensitive albeit well-meant comments such as…
"He was just a dog…. You can get another."
Even well meaning therapists can fail to properly support their clients who have lost a pet. These comments suggest that we should not feel badly about our loss, and encourage us to avoid our feelings, often making things worse rather than better.
It is perfectly normal for you to feel grief and loss when a pet dies, regardless of what others may say
  I have extensive experience in helping people through the loss of a pet, and I conducted pet loss support groups in Ft. Collins and Colorado Springs for over 16 years. If you or someone you know needs extra help with the loss of a pet through individual therapy, I can help. For information about Pet Loss Support Group meetings in Colorado Springs, please call Dana Durrance at (719)648-3161, or Homeward Bound at (719)636-1036.
Links to pet loss support sites
Interested in learning more about coping with the loss of a pet, support groups available, or suggestions on helping a friend who is mourning the loss of a pet? Following are a few links to websites dedicated to helping you or a friend through the process.
www.pet-loss.net State-by-State Guide to Support Groups, Counselors & Pet Cemeteries
www.ourpals.com "Here to support, assist and inform pet owners who are anticipating or grieving the loss of a beloved companion animal"
www.petvets.com/petloss Helping Friends Who Are Mourning , Grief Management in Children , Pet Loss Resources, Suggestions for Coping with Pet Loss
www.aplb.org A compassionate non-profit organization dedicated to helping people during this very special kind of bereavement.
www.argusinstitute.colostate.edu Making the emotional support of people as much a priority as the medical care of pets